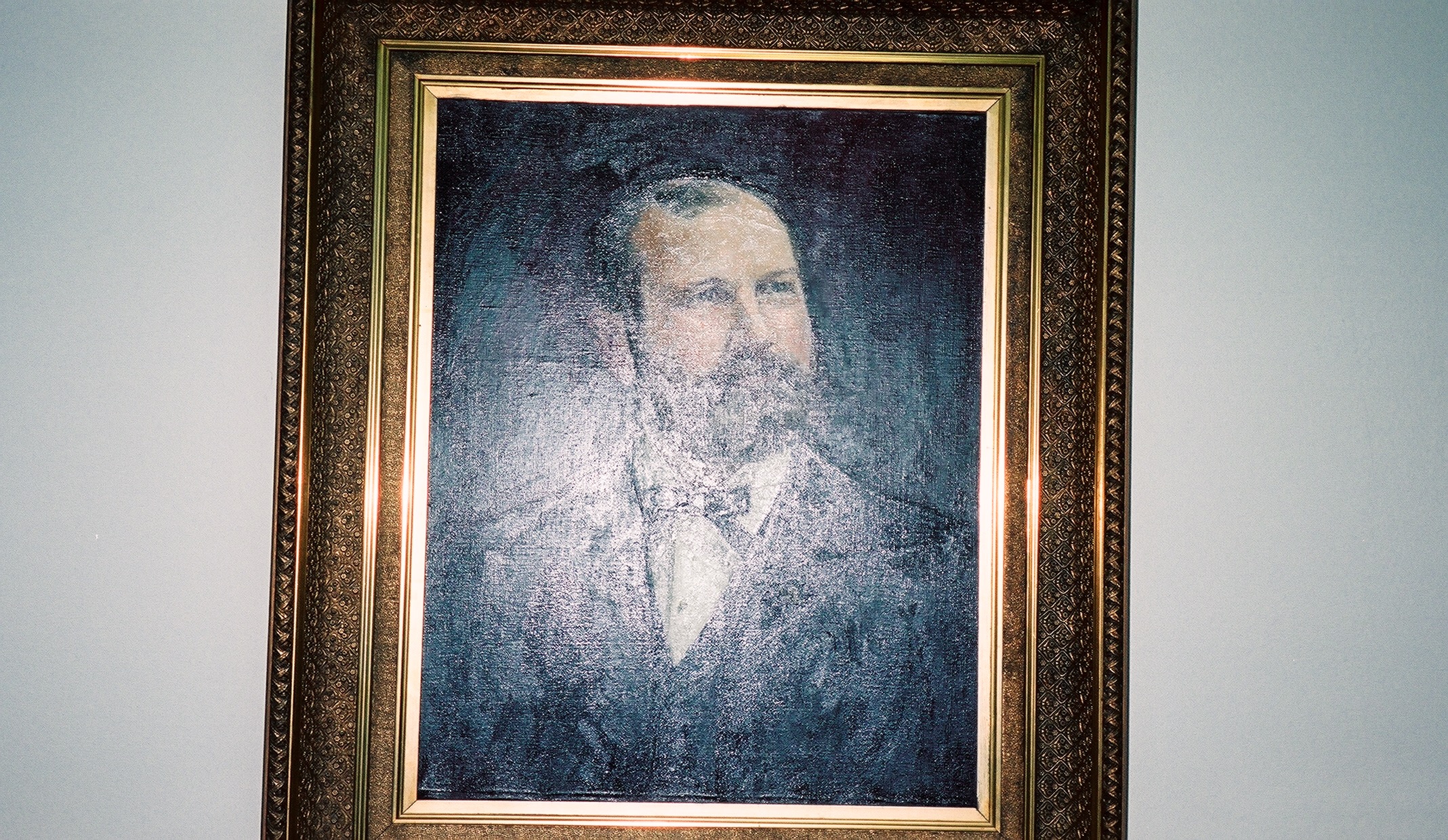 We had to figure out something to cover the seven foot high windows in the jazz museum, and curtains didn't seem like the right approach.  We decided on pictures, or paintings of some of the major players in the jazz trumpet world up to 1989.  Finding a local artist we could afford and who was good was our dilemma, but where would we find him, or her?
I just happened to see a great portrait of Buddy Tate one day in Sherman in a frame shop while having some posters framed. Buddy Tate had been a great saxophone player from Sherman who had played in the Count Basie Orchestra.  I asked the owner of the frame shop who did the painting because I knew I had found our artist to do our jazz paintings for us.  The artist was a local woman who was well known and taught art lessons from her home named Pat Pierce.  She was in her 70s, short, but I didn't know if she wanted to take on a project such as ours.  We would be needing 13 large paintings, just for starters.  Plus, we needed them fairly fast, not in two years.
When Pat arrived at the museum to meet with us the first time, she immediately noticed a portrait of my great grandfather hanging in the lobby of the museum.  To our surprise she recognized the artist's work who had done the portrait of my great-grandfather.  She told us she had been a young art student of the woman who had done the portrait!  I thought that was impossible since my great grandfather died in 1919 and the portrait must have been done before that sometime.  However, Pat had been a young woman when she took the lessons, while the artist who had painted my grandfather's portrait was an older woman by the time she taught Pat.
It was this lineage of artists that made us sure we had found the right artist. If my great grandfather liked this woman's style and she had taught Pat, then she was good enough for me.  Pat and her husband, Jack, have felt like family to us since the day we met.  I don't know how we were lucky enough to find her, but it all fell into place like magic.  She was the artist I had wanted to find, and her price was what I could afford while we were waiting to hear back from the IRS about my dad's estate tax.  The first 13 paintings she did for us was just the start, however.  We still had two rooms downstairs which would require another 10, or 11 large paintings.