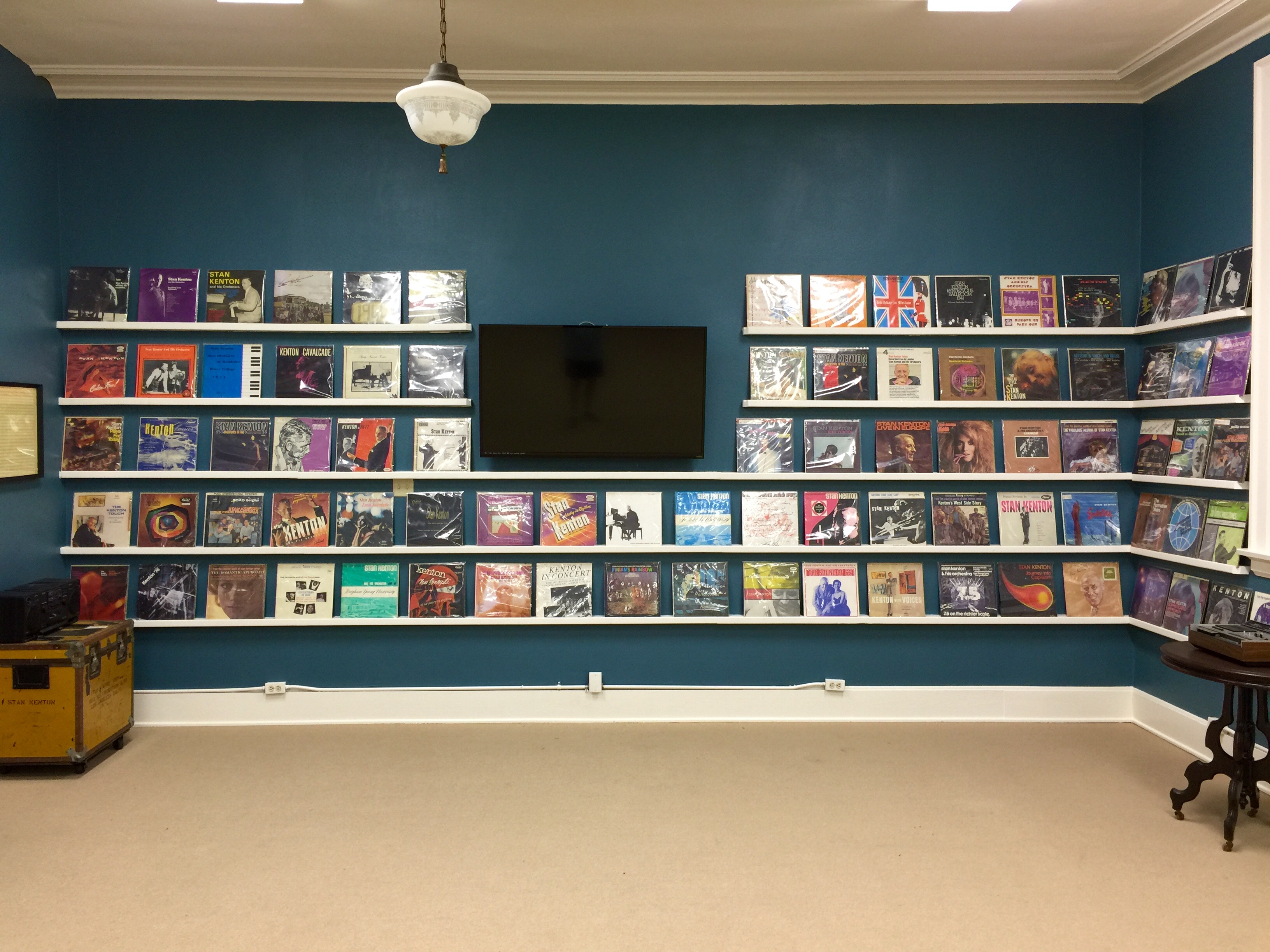 Along with the 2,200 albums Mark Taylor donated to our museum, there were two other major donations.  His dad had been personal friends with Stan Kenton over the years, and had acquired the band crate and Stan's personal music folder.  These are great pieces of jazz history, and we are very happy to have them.
Our mission is not just jazz education, it's jazz preservation.  These are two good examples of jazz artifacts that belong in a museum.  It's things like this early on that got my attention that we could be something in addition to being a record album museum.  Why not have Stan Kenton's albums and also something from the band?  In the Taylor collection we had all of the Kenton albums, both on Capital, and on the Creative World publications.  On one wall of the museum we put together as many of Stan's albums as we had room for, plus his crate off to the side.  His music folder is nearby on a wall near the albums.
It is very impressive to me to see how many albums a Stan Kenton, or a Wood Herman, or others produced during their careers.  It basically shows the lives of these men who lived their lives on the road.  Many people, or libraries, have these albums but they are not likely on display as we have them. On the TV above the Kenton albums we can show Kenton YouTube videos, just to pull it all together.  We couldn't have done this without the Mark Taylor donation.