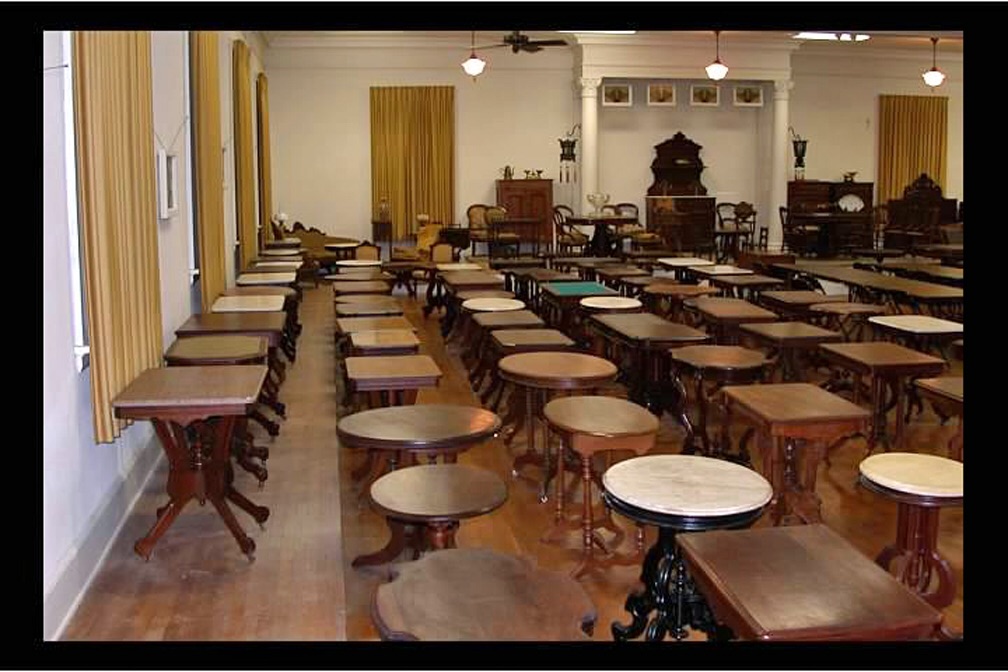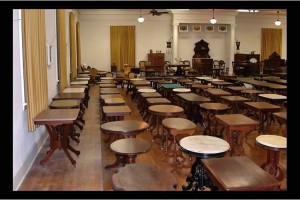 The museum of American Victorian walnut furniture opened around 1992.  There was no grand opening, it just evolved.  It contained what was possibly the largest collection of American Victorian walnut furniture in America.  It was a project of the Collins-Binkley Foundation, a foundation my parents started in 1982.
By 1992 my parent's antique collection had appreciated quit a bit.  My parents had it appraised by a professional appraiser, donated the collection to their foundation, and moved everything into an old 1924 three story Masonic Temple they had bought in 1985.  The appreciated antiques and donation proved to be such a good tax savings, that my parents saved more in taxes than they paid for the antiques originally! Hopefully, now the antiques would be a good investment for their foundation, as well as providing an educational look at how people used to live 100 years ago.
This video I took in 1995 shows briefly the 4 large rooms and lobby areas where the antiques called home for around 15 years.  Rows and rows of massive antique beds, dressers, wash stands, tables, and other items filled the large building in Sherman. My parents would open the museum most Sundays from 2-5 P.M. and give visitors a tour, educating them on what they were seeing.  Antique lovers came to see the collection, although nothing was for sale.  It was all about having an investment for the foundation.
A year before my father died, we had begun to work on having the top floor be a jazz museum, and the lower floors be the antique museum.  My dad had worked his way through college playing in dance bands, and had a love for jazz.  He was also the first full time band director of Sherman High School in 1939, so a music museum in Sherman made sense.  Our plan was to sell off some of the antiques and have fewer, but more expensive antiques that wouldn't take up so much space.
My dad died in 2008, and that was the end of the antique museum.  My sister had no desire to keep the museum going, which I understood since none of us lived in Sherman, so we split the assets in half, with me keeping the building and jazz artifacts we had acquired up to that time.  The jazz section all of a sudden had the whole building to itself.
The antique museum had served its purpose and it was time to move on.  Someday the jazz museum will cease to exist, but in the meantime it will preserve some of our American musical history and educate the public about our American art form we gave to the world. It is a music museum, but it is also an American history museum.  Our history can be found in our music, and our American musical history is still very young.