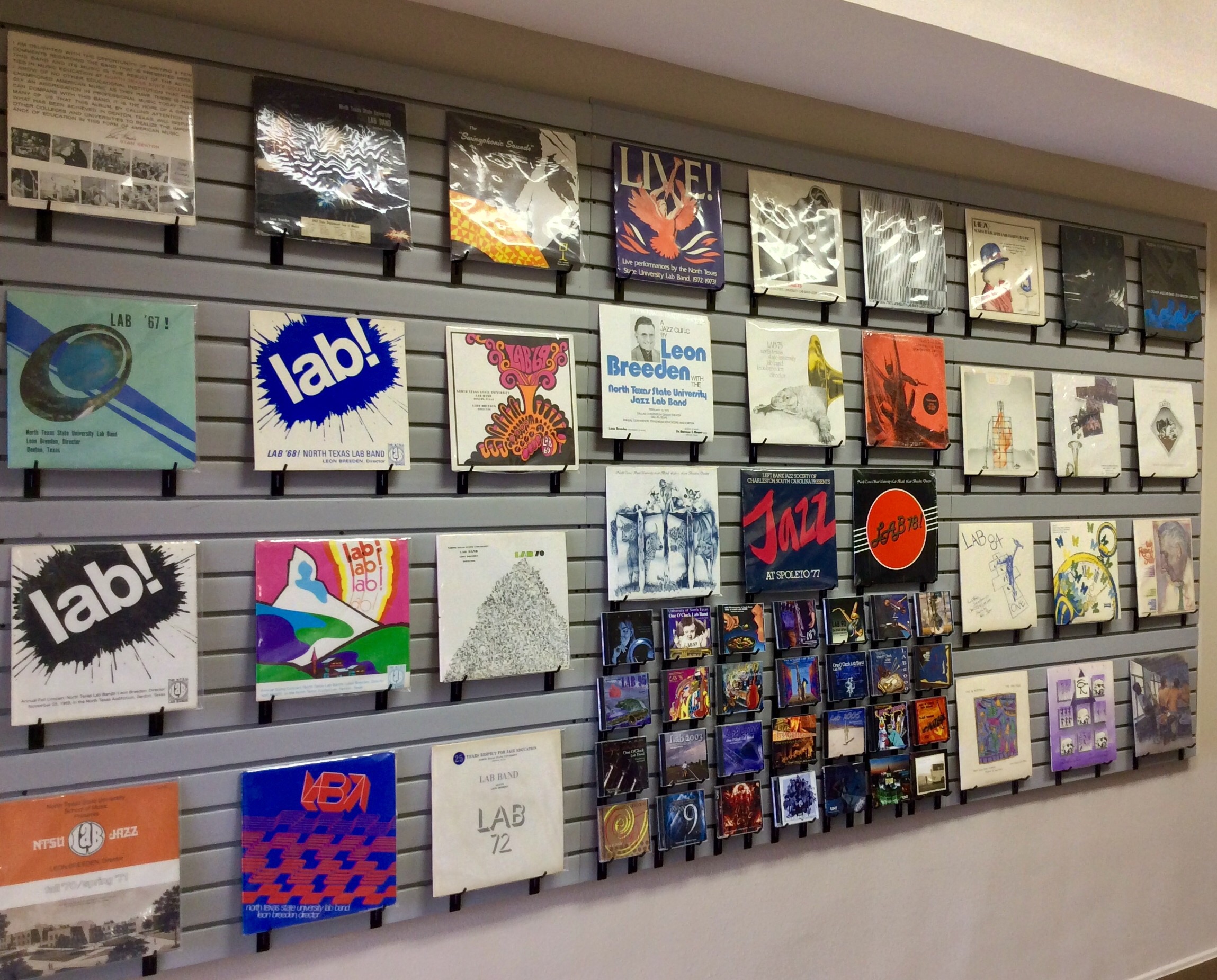 I have been collecting the annual recordings of the North Texas One O'Clock Lab Band since 1967, when the tradition began.  In our museum, we have a display of all of them and is the only place I know of where they can be seen publicly.
Because they haven't made the record album format in years, it is difficult now to find all of the original albums.  I think it would be very hard to put together this collection if I had to start now.  Sometimes you can find them on eBay, and sometimes certain years never seem to show up for sale.  Even when you do find a particular year, it could be very expensive to buy.
I don't know how long they will be making an annual recording, but I plan to keep adding to our collection each year.  The display gets a little more impressive each year. Now you can just download the tunes, or you can buy the cd.  I still buy the cd to display, but because many people may just be downloading now, the hard copy may be worth even more in the future than past recordings some day.  I still think having a hard copy of music is the best way for the long term of a music collection, even if it costs more originally. It is something tangible to pass down, and also might appreciate in value.